The

approach to increasing fluency in the classroom..

Effective, engaging fluency practice without taking time away from classroom instruction.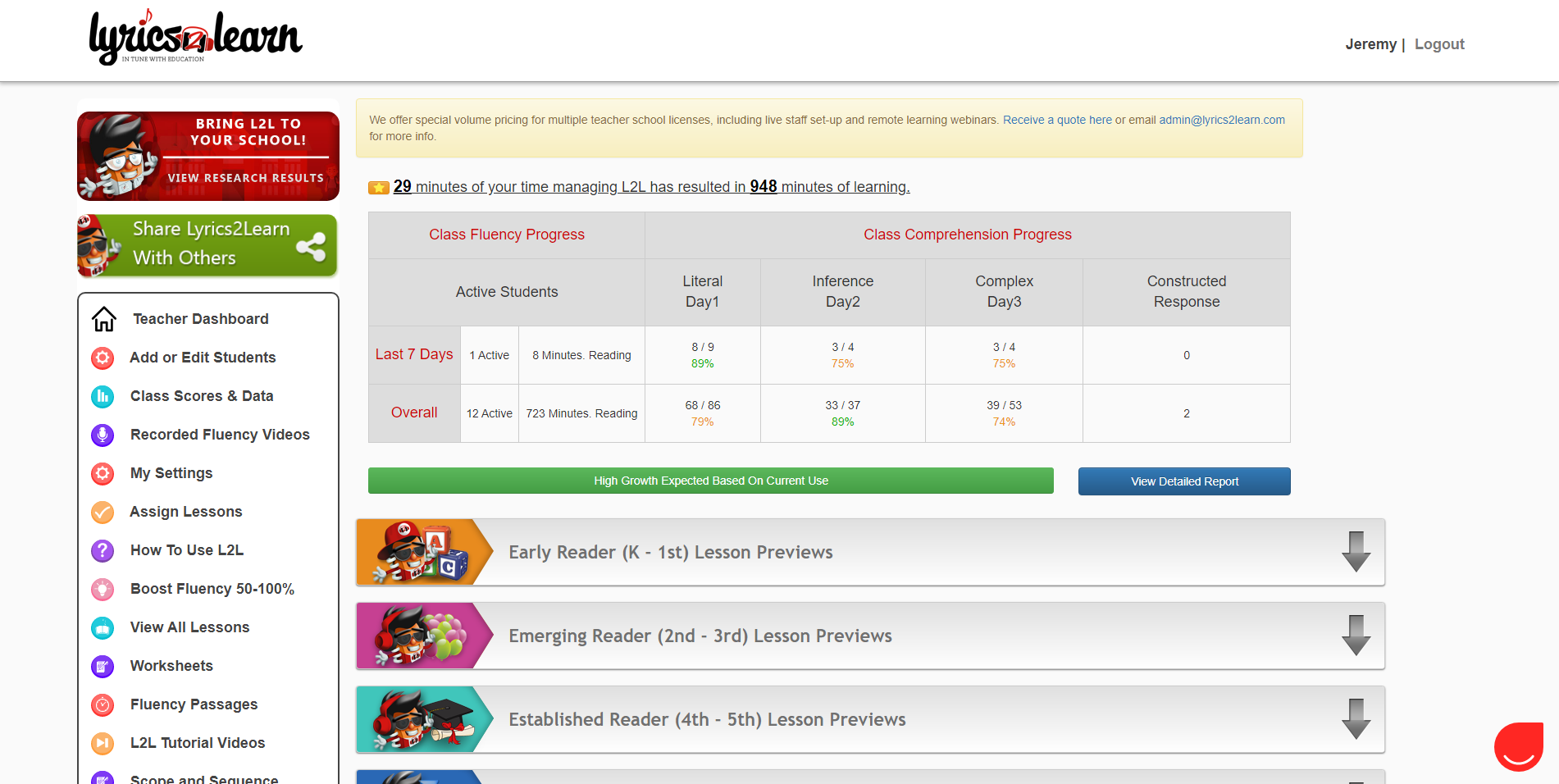 Fluency practice that is more engaging, more independent, and more effective.
Created in a classroom to help kids independently improve fluency and comprehension during reading rotations. It is research-based, effective, and students enjoy the lessons!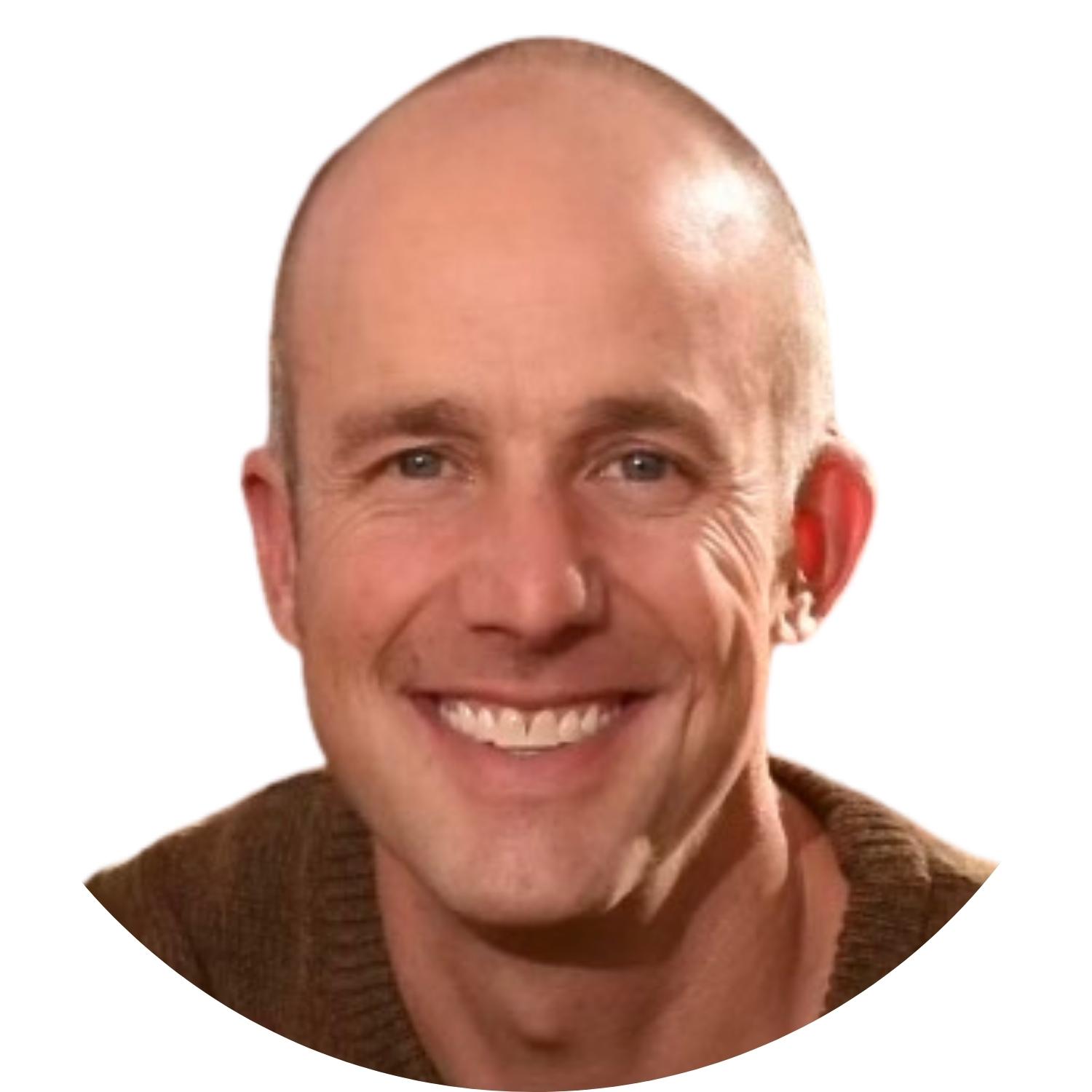 Jeremy Spartz
Founder & CEO of Lyrics2Learn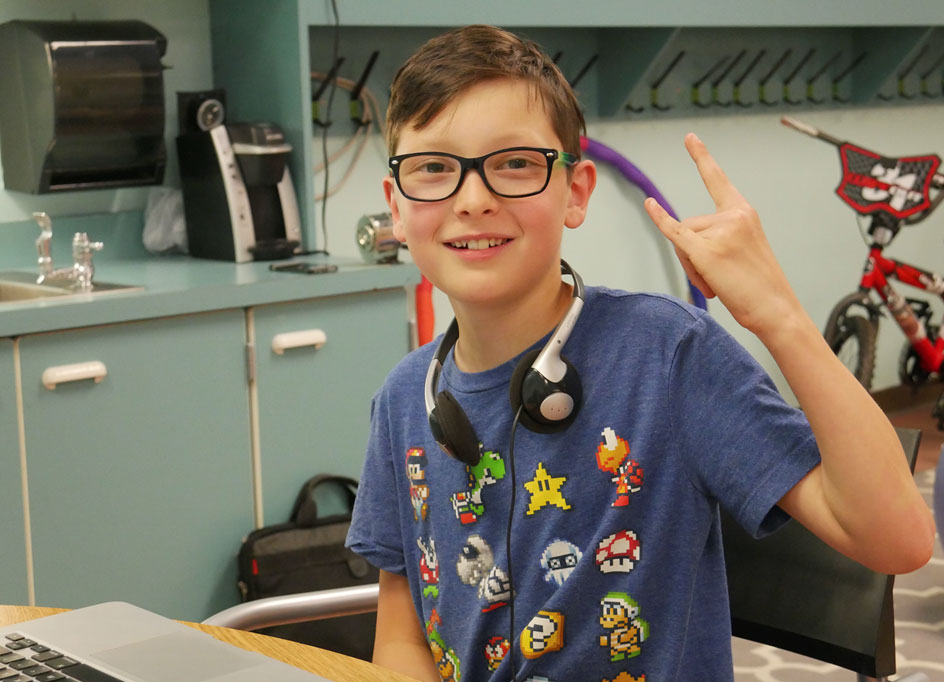 Proven, science-based reading fluency supplement and intervention for K-5th
Integrated Fluency Strategies
Integrated Comprehension Strategies
See what our users have to say
Tired of staged videos? Unscripted Interviews with School District Leaders Using L2L
An Effective Online Supplement & Intervention
An effective, engaging fluency and comprehension supplement for K-5th grade students.
Self-paced or teacher-managed learning
Lessons personalized to each student's needs
Data and progress reporting for teachers and administrators
Live webinars and real-time support
Request a Live Demo or School Pilot
Over
3,000,000 lessons served

in classrooms and homes around the world.
My fourth graders and I love Lyrics2Learn! They love the beat and the rhythm, and I love that they're excited about working on their fluency... It's a welcome change from the monotony of repeated reading. Many of the other fluency programs we've tried lack this quality comprehension component.
Last week, I entered my team member's classroom to find every student in the class actively engaged in reading! I was stunned but really excited about the most powerful educational tool I've seen in a long time.
100% of my kids made benchmark, and over 60% of them doubled it when I used Lyrics2learn as a reading center every week.