Who we are
Science-Driven & Proven by Research
Lyrics2Learn employs strategies proven to increase reading fluency, comprehension, and word recognition.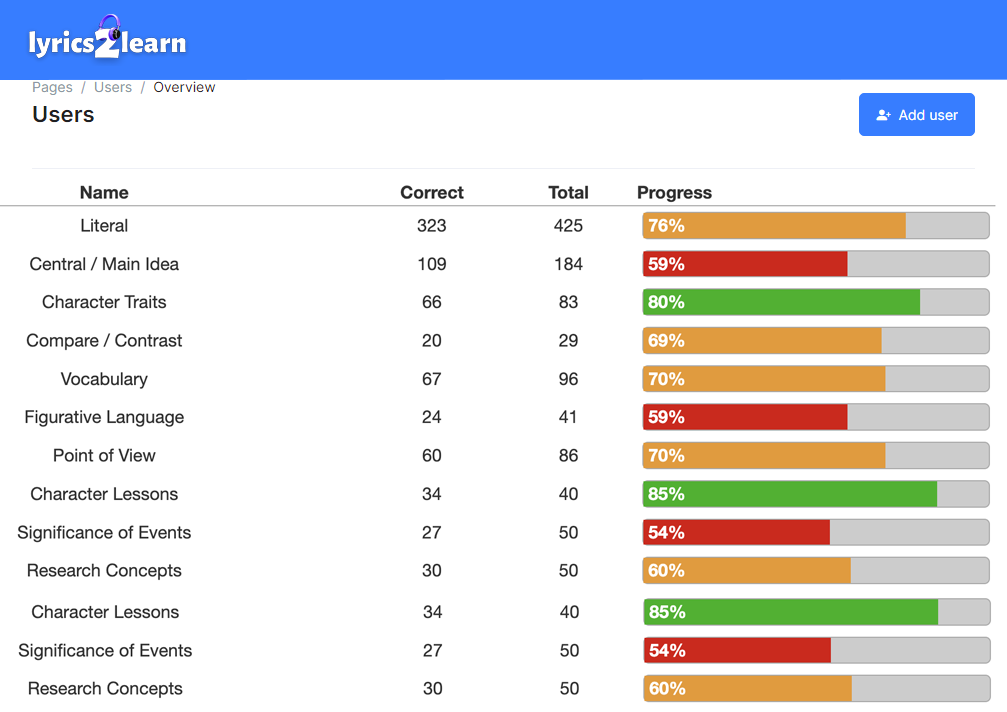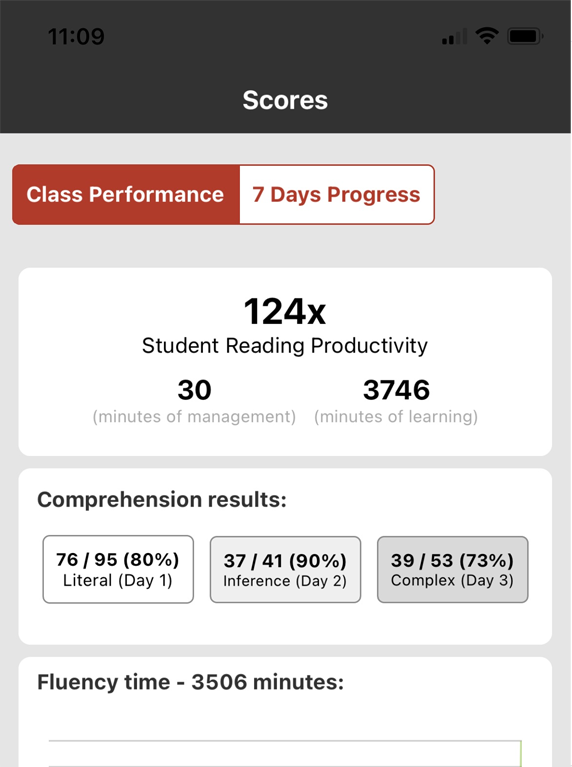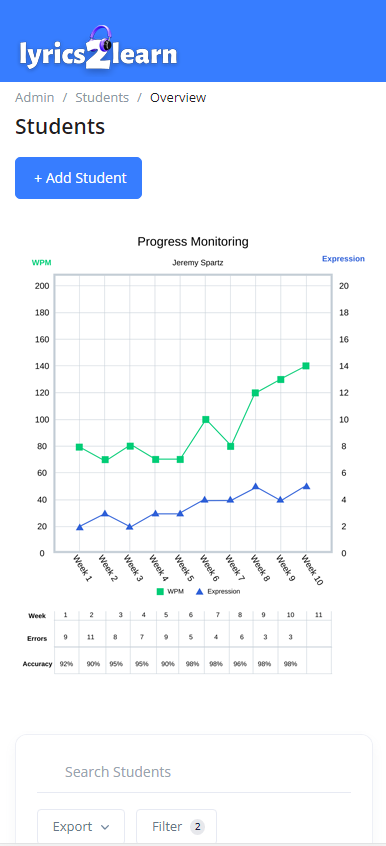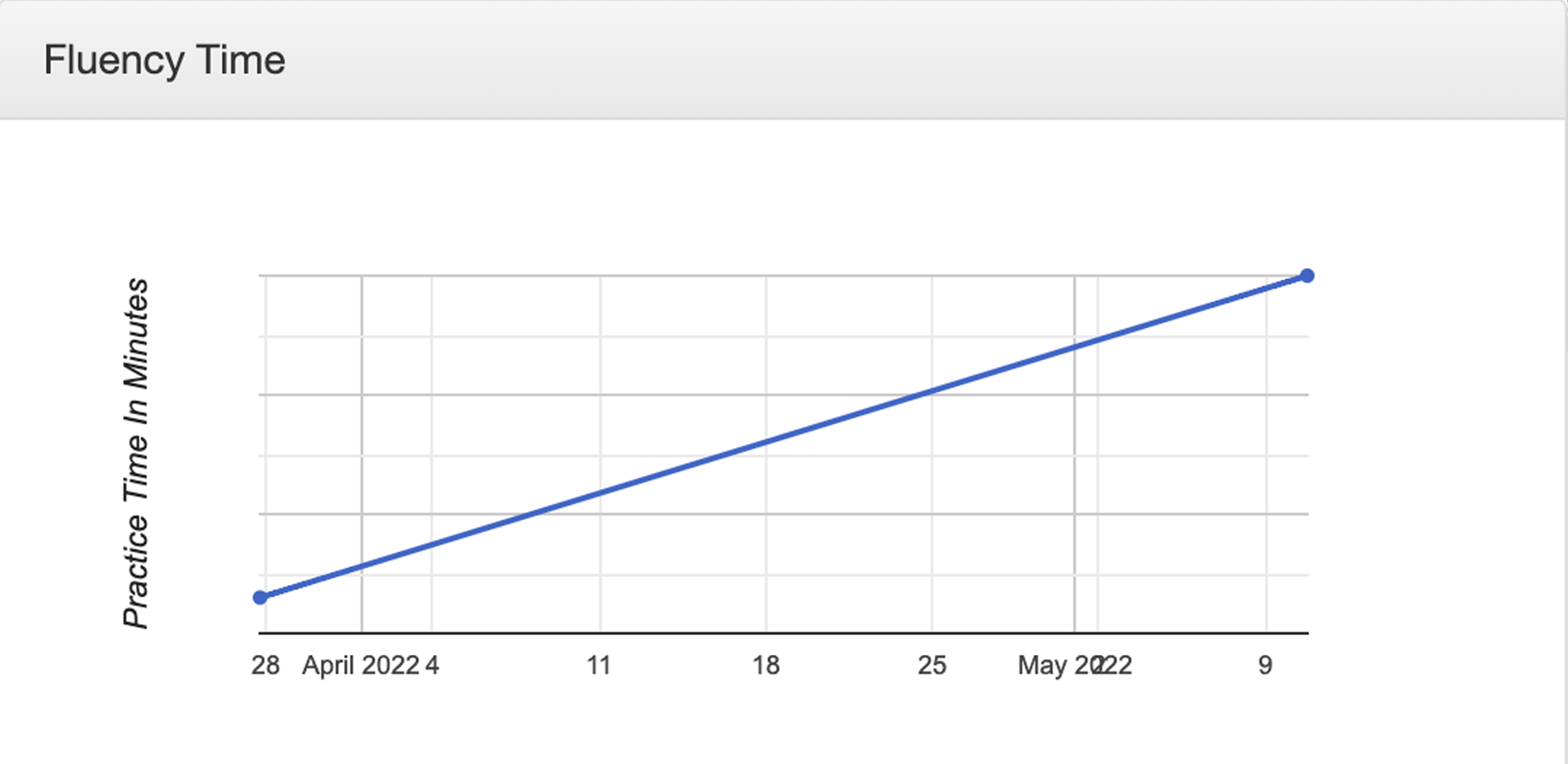 Multisensory Fluency Development
Every lesson incorporates personalized repeated, assisted and choral reading to develop expression, accuracy, and pace, while exponentially increasing background knowledge.
Lyrics2Learn students outperform by 66% on state tests and show increased motivation and engagement.
Reading Comprehension
We can't teach kids to comprehend on a high level until we help them retain on a high level
As students retain more information from repeated reading, questioning becomes more complex.
By incorporating music, rhythm and rhyme with repeated reading, students drastically increase retention and background knowledge.
Lyrics2Learn questioning levels align with the Common Core Depth of Knowledge (D.O.K.) levels.
97%
of teachers who participated in the research study report that their students are engaged when using L2L.
97%
of teachers who participated in the research study report that L2L was easy to implement.
94%
of teachers who participated in the research study report that L2L made it easy to track student progress.
Researched-Based Fluency
Research-Based Comprehension
Benefits of Music & Reading
More engagement
More enjoyment
More improvement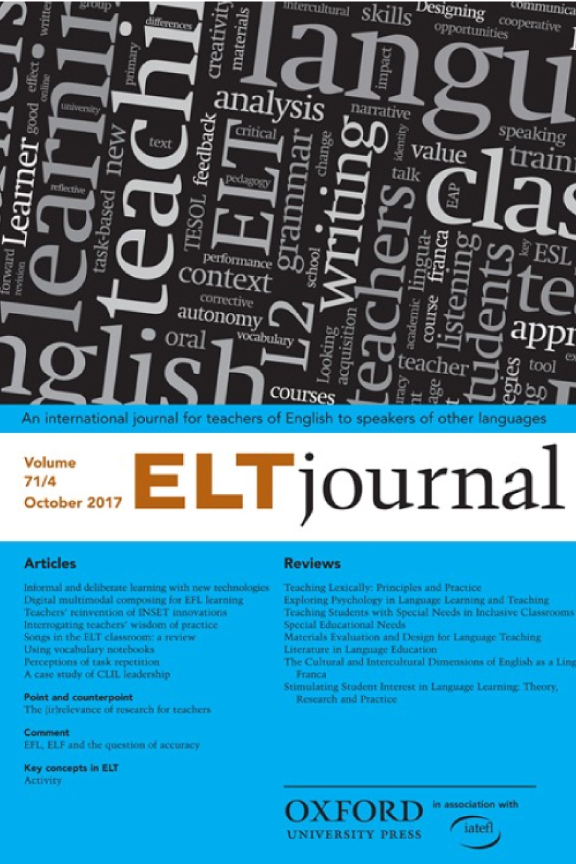 The Marsico Institute of Early Learning and Literacy
The University of Denver found that 1st-5th grade students using Lyrics2Learn for 45 minutes per week saw year over year gains increase by 66% when compared to the control group.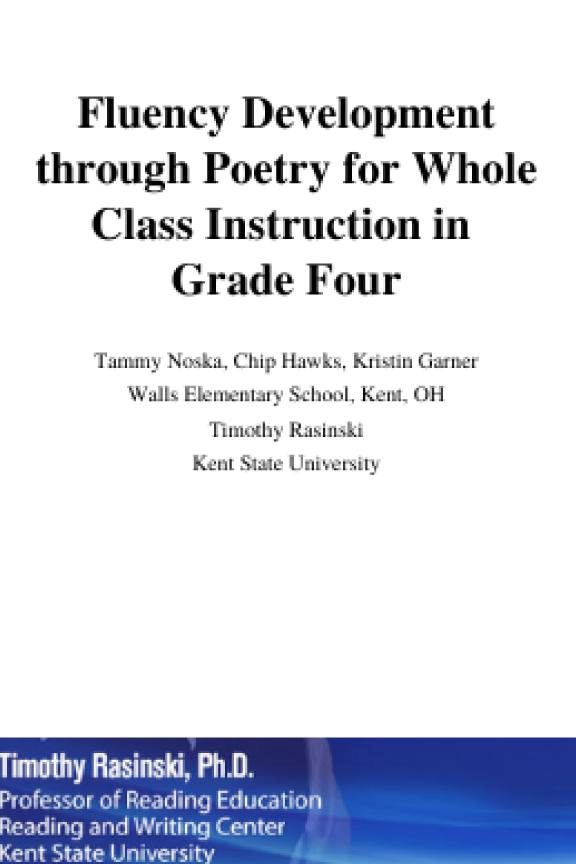 Fluency Development through Poetry
Research supporting the implementation of repeated reading of lyrical, poetic texts lead to improvements in word recognition, fluency, and overall reading proficiency.
The Benefits of Music
Music increases Reading Engagement and Performance.
Fusing music, rhythm and rhyme, with the proven fluency strategies of repeated, choral and assisted reading increase student engagement and motivation to read.
Fluency and background knowledge are key components of comprehension. By incorporating music with repeated reading, students not only increase fluency, they retain more information and rapidly build background knowledge.
To create life-long readers, we need to help kids feel and connect to what they read. Music provokes emotion and feeling. Fusing music to text connects emotion to words in a story
An Effective Online Supplement & Intervention
An effective, engaging fluency and comprehension supplement for K-5th grade students.
Self-paced or teacher-managed learning
Lessons personalized to each student's needs
Data and progress reporting for teachers and administrators
Live webinars and real-time support
Request a Live Demo or School Pilot
What it does
Increase Reading Engagement and Performance
We fuse music, rhythm, and rhyme to increase student engagement and motivate kids to progress through an individualized reading track, personalized to each learner's needs.